About Us
Aaron Kaiser - LPL Financial Advisor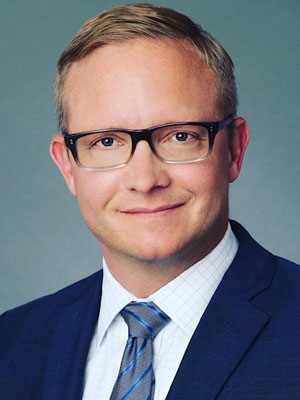 As your LPL financial advisor and CERTIFIED FINANCIAL PLANNER™ professional, central to my professional approach is active collaboration to understand and develop your short and long-term financial goals before we move toward building your portfolio.
My being an independent LPL financial advisor has given me the opportunity to serve you by offering you objective investment choices that aren't company and or product specific. I can say with conviction that I can offer you objective investment choices based on your specific needs. Utilizing a vibrant, working knowledge of financial products and investment options, I help you navigate often complex waters, as we organize, enhance, help protect and transfer your wealth.
Through specific, tailored strategies, I am driven to help you feel confident in where you are and where you are going. I remain diligent in monitoring your goals to help ensure the performance of your investments.
Following a decade of service as a United States Naval Aviator, I launched my profession in financial services by receiving industry leading training through Edward Jones as a financial advisor. I learned early on whether in the military or civilian life, taking care of your people, affording each person the same respect, consideration and genuine interest that you would want, is the pinnacle of service.
I graduated from the United States Naval Academy in 2003. While serving I embraced the opportunity to live in some wonderful places including Texas, California, Maine, Washington, Kansas, Maryland, Japan and Canada. Having traveled far and wide, I am happy to have put down permanent roots in Jacksonville and made our city my home.
Active contribution to my community is an important aspect of my life. I am active in various service organizations which include lifetime membership to the American Legion, the VFW and the Military Officer's Association of America. My hobbies include photography, running, travel and spending as much time with my family as possible.
I firmly believe that relationships and communication are key. Working face-to-face with my clients, listening with genuine interest and going above and beyond to build long-lasting relationships is the foundation on which I have built my career. Because I recognize the challenging demands of your life, I maintain a flexible schedule, meeting when it is convenient for you. Contact me today and let's get started on your financial future.
Check the background of investment professionals on FINRA's BrokerCheck
Securities and advisory services offered through LPL Financial, a Registered Investment Advisor, Member FINRA/SIPC